IPL 2017
is going to be a battle between Mumbai Indians and Kolkata Knight Riders at Wankhede Stadium at 8 pm on Sunday . There will be pressure on Mumbai to win this match while the KKR team will be on the field with full confidence.
Kolkata has won the first match of the 10th edition of the Indian Premier League (IPL) against the Gujarat Lions by 10 wickets, while Mumbai have been defeated by Rising Pune Supergiants in their first match.
Shah Rukh Khan's KKR team is full of confidence at the moment. Apart from Gautam Gambhir, KKR has a batsman like Manish Pandey, Robin Uthappa, Suryakumar Yadav, Yusuf Pathan, who can change matches and all the players are in the form .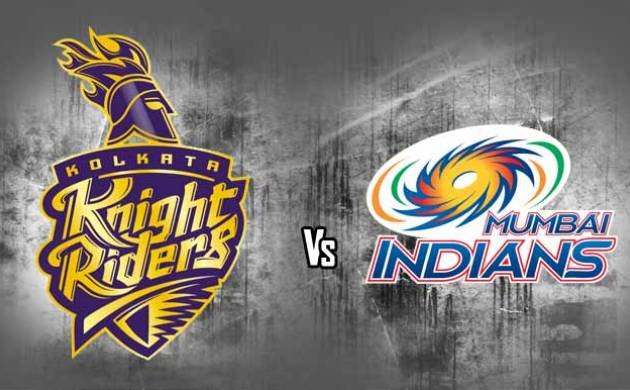 Lynn scored 93 runs in 41 balls and completed the need for the explosive batsman at the top of Kolkata. The lack of Andre Russell in team has also been largely broken up by Lynn's . Kuldeep Yadav is bowling magnificently and in spin department, Sunil Narine and Piyush Chawla are also very strong. Shakib Al Hasan, who was playing T20 series a few days ago from Bangladesh, has now joined the KKR team. In such a situation, if KKR wants to play with an all-rounder, then can add them to the playing eleven. But KKR's fast bowling attack is weak and in such a situation, they hardly make any changes in the last eleven.
Kolkata Knight Riders Team
: – Gautam Gambhir (Captain), Chris Lynn, Robin Uthappa, Manish Pandey, Yusuf Pathan, Suryakumar Yadav, Chris Woakes, Piyush Chawla, Kuldeep Yadav, Sunil Narine and Trent Boult
Match : Mumbai Indians Vs Kolkata Knight Riders
Vanue : Wankhede Stadium, Mumbai
Time : 08:00 PM
At the moment, Mumbai will play his 2nd match on their home ground. Mumbai Indians confidence will be the most on his special player, Lasith Malinga, because he was not in the first match but in the Sunday match, Malinga would be an important part of the team. From Malinga's arrival, Tim Southey, Hardik Pandya, Michelle McLegan and Jaspreet Bumrah will get good support, which is a part of Mumbai's strengths.
Talking about foreign fast bowlers, Tim Southey and Meshle McLenghn proved to be very expensive in the last match. As Lasith Malinga has returned and Mitchell Johnson is in line, obviously, Mumbai Indians can give both of them a chance in this match. Malinga had recently won a hat-trick in the T20 I match against Bangladesh and he is very excited .

In the first match, Mumbai Indians had batted against RPS, but bowling had defeated them. But in the meantime the question arises whether will the Mumbai Indians join Harbhajan Singh in the last eleven?
At the same time Mumbai Indians could be seen as a big blow in the form of Ambati Rayudu, who had been injured against Pune Superjoint and he would now be away from cricket for 10 days.
Mumbai will once again open with Parthiv and Nitish Rana, who had been batting well in the last match .
Mumbai Indians Team : – Rohit Sharma, Parthiv Patel, Jos Buttler, Ambati Rayudu, Kieron Pollard, Hardik Pandya, Kunal Pandya, Nitish Rana, Mitchell McClenaghan, Jaspreet Bumrah and Lasith Malinga.