Kings XI Punjab will face Mumbai Indians in the 51st match of IPL 10 today. To make it a place in the play-off, it is very important for the Kings XI Punjab to win this match today.
If Punjab's team loses to Mumbai today, then Punjab will be out of the IPL. In the points table, Mumbai's team is at the top of the table with 9 win out of 12 matches, while Punjab's team is in fifth position, winning only 6 out of 12 matches. With the spectacular show in IPL 10 the team of Mumbai has already reached the play-off.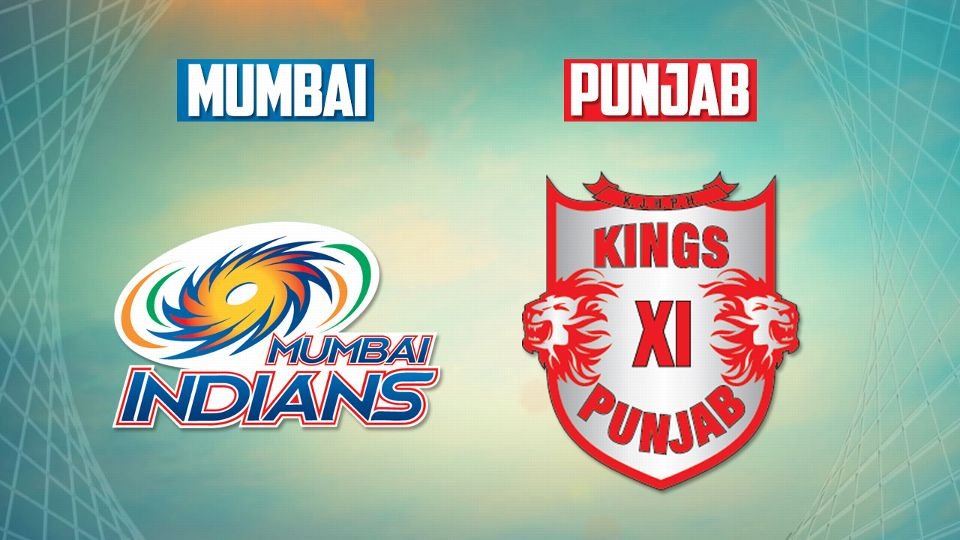 If the matter of fought between the two teams, then Mumbai and Punjab have played 19 matches in the IPL, in which 10 matches have been won by Mumbai. Mumbai has won 7 of the last 10 games played between the two teams.
If you look at the figures besides this, then Mumbai is very heavy over Punjab. Mumbai have a good batting line-up as well as good bowling, while Punjab's batting is good but bowling is very weak. In the last match between the two teams played in Indore, Mumbai defeated Punjab badly. So today, it is a good opportunity to take revenge by defeating mumbai at their home ground .
Mumbai Indians vs Kings XI Punjab Live Score & Team Details

Match : Mumbai Indians vs Kings XI Punjab
Vanue : Wankhede Stadium, Mumbai
Time : 08:00 PM

Punjab's batting has suffered a setback due to the return of their batsmen like Hashim Amla and David Miller. In this IPL, Hashim Amla was running in a superb form and had also scored two century.
Mumbai has already reached the playoff with 18 points in 12 matches. If Mumbai wins one of the remaining matches, then they will remain on top. If Punjab wins today then his hopes of reaching the playoff will remain intact.
To reach the playoff, Punjab will have to win their next match too. Punjab will have to bowl exactly to win this match as they did against Kolkata Knight Riders . On the basis of the net run rate even after winning the match, the team will also have to compete with Sunrisers Hyderabad and Rising Pune Supergaints
Mumbai Indians Team : Lendl Simmons, Parthiv Patel, Nitish Rana, Rohit Sharma (Captain), Kieron Pollard, Hardik Pandya, Karn Sharma, Harbhajan Singh, Michael Mitchell, Lasith Malinga, Jaspreet Bumrah .
Kings XI Punjab Team : Martin Guptill, Manan Vohra, Shaun Marsh, Glenn Maxwell (Captain), Riddin Shaha, Akshar Patel, Rahul Tahitia, Swapnil Singh, Meth Henry, Mohit Sharma, Sandeep Sharma