Delhi Daredevils' team will now be on the field against the Mumbai Indians in the 10th edition of the Indian Premier League (IPL) on Firoz Shah Kotla grounds. After two consecutive matches, Delhi have kept the hopes of going to playoffs alive. In this match, DD will have to strengthen the claim of the plow.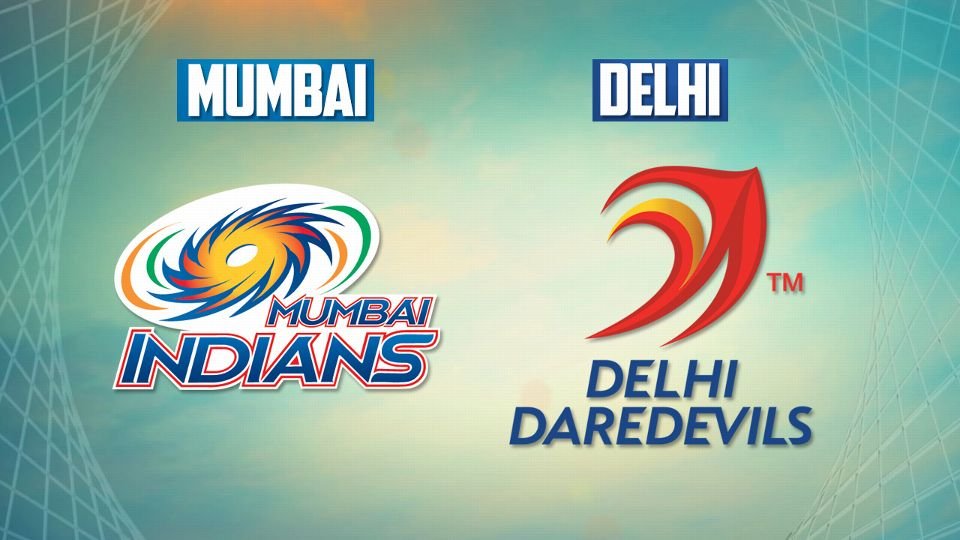 In the last match, Delhi had achieved the target of 209 kept by Gujarat on the brilliant innings of Rishabh Pant and Sanju Samson. Delhi will once again expect the same batting from these two batsmen. At the same time, it will be expected to get big scores from Karun Nair, Shreyas Iyer. Corey Anderson, Marlon Samuels, Chris Morris will also play a key role in reaching the big score.
In the absence of captain Zaheer Khan, the bowling department of Delhi is dependent on Pat Cummins and Kigiso Rabada. Mumbai Indians, on the other hand, are sitting on top of the eight teams' table with successive wins. They have already qualified for playoff on his fantastic performance.
Mumbai Indians Vs Delhi Daredavils Live Score & Team Details

Match : Mumbai Indians Vs Delhi Daredavils
Vanue : Feroz Shah Kotla Ground, Delhi
Time : 08:00 PM

Parthiv Patel, Jos Buttler, Captain Rohit Sharma, Nitish Rana, Hardik Pandya, Kieron Pollard and Kuralal Pandya have scored runs at crucial moments in the batting. It will not be easy for Delhi to overcome Mumbai's bowling. Jaspreet Bumrah and Lasith Malinga most of the time keep the batsmen in check, while Harbhajan Singh and Kunal Pandya bother opposition batsmen with their spin .
Due to the failure of team top order, Delhi lost by 14 runs in a low-scoring match against Mumbai. Now with the caretaker captain Karun Nayar , Rishabh Pant, Samson, Shreyas Aiyar who are back to form also West Indian all-rounder Marlon Samuels join the team will provide necessary strength to their middle order .
Between the two teams, 19 matches have been played in the IPL so far. In which 9 victories went to Delhi and Mumbai has won 10.  Firoz Shah Kotla's field is confronted by both of them 7 times, out of which five matches have been won by Delhi and two by Mumbai. In such a case the match will be a collision. The advantage of play at home will definitely be to Delhi Daredavils .